Thanks to our terrific team at PointCare we've maintained a constant update of all Public, Private, State, and Federal level programs nationally for 24 consistent quarters. Once again, we want to share our findings with you!
Last quarter, the 1,496 updates we made to programs directly affected you and your health system. This quarter there were 1,748.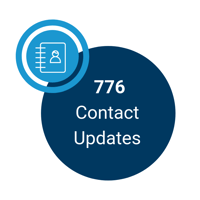 What is Coverage Management?
With 1 in 5 Americans (usnews.com) being served by FQHCs and CHCs across the nation, there has never been a more vital time to manage and track public coverage.
Have you ever had a patient show up to your clinic thinking they have Medicaid coverage, only to find out that their insurance is no longer valid?
We hear this story on a daily basis from health systems looking to use PointCare, so we didn't stop working until we had an answer - member coverage management.
Coverage Management means tracking and preventing lapses in your member's coverage. With the right data and the right management platform, your uninsured patients can become covered members and stay that way!
How do we do this?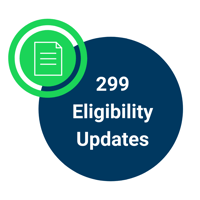 We know your main goal is to provide the best quality care and member experience possible.
With PointCare's Enrollment Intelligence, it's possible to provide the best patient experience from their first visit to the day they become an insured member! We work tirelessly to bring you up-to-date programs, applications, automated Medicaid approval notifications, and clean data.
How? PointCare houses over 1,600 federal, state, and county programs that bring much needed financial aid to your clinic's members.
In addition to programs like Medicaid and Cobra we manage additional benefits that focus on the holistic health of your member's families. These additional programs include food stamps, lighting, and even meal assistance for children in the public school system.
Coverage Management Best Practices:
Empowered by PointCare and our team of Customer Success Advisors, your Enrollment Department is able to manage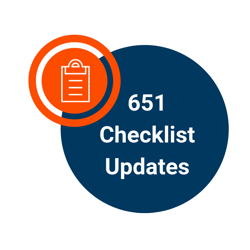 your member's coverage through the following Best Practices:
Reactive Qualifying – How to handle qualifying of a member without a scheduled visit

Proactive Qualifying

– Qualifying an uninsured member in advance of their visit

Application & Approval Management

– Necessities designed to maximize your data integrity
Anchoring Members

–

Let's get those members anchored before they are auto-assigned 30 days after approval.
Member Retention – You've already done all the work to get a member covered. Now let's keep them covered!
Member Churn – Yes, sometimes members still fall out of coverage. So follow our best practices to re-engage and re-enroll them. It's simple with the right tools and process.
Want to learn more about PointCare's Best Practices? Check out our website, www.pointcare.com!
The Results
So, without further ado, here are all of the eligibility changes our team brought you this quarter!
Period: January 1, 2019 - March 30, 2019
1,748 program changes were completed on our platform
52% of the programs in the United States had some type of change
28% of changes resulted from modifications in the web page URLs
546 applications were updated
186 programs changed their phone number
Note: Our Customer Success Advisors have implemented PointCare in over 600 health system sites nationwide who have decided to simplify their enrollment cycle. We are now providing free enrollment cycle assessments for those who qualify. Learn more at www.pointcare.com.