Thanks to our terrific team at PointCare, we've maintained a constant update of all Public, Private, State, and Federal level programs nationally for 26 consistent quarters. Once again, we want to share our findings with you!
Last quarter, the 1,845 updates we made to programs directly affected you and your health system. This quarter we made 1,545 updates.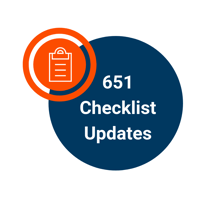 Reduce your self-pay and sliding fee
With 1 in 5 Americans (usnews.com) being served by FQHCs and CHCs across the nation, there has never been a more vital time to manage and track public coverage.
Have you ever had patients show up to your clinic thinking they had Medicaid coverage, only to find out that their insurance was no longer valid?
We hear this story on a daily basis from health systems looking to use PointCare, so we didn't stop working until we had an answer: Member Coverage Management.
When you discover that a patient no longer has valid insurance, there are normally three things that can happen:
Your enrollment team makes an effort to get the patient qualified and enrolled for a reimbursable program. It takes multiple visits on average to complete the application, and sometimes the patient never returns.
The clinic or hospital charges get assigned as "charity" and your organization eats the cost.
The patient gets put into a sliding-fee program

.
Sliding fee programs are a great thing; they allow your members to get the care they need, and help your organization get the funds you need to keep your doors open! Up until recently, this had been the best course of action when it came to dealing with your uninsured, or under-insured, patient population.
But there is a better way - managing your self-pay population!
Managing your self-pay population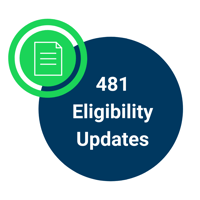 Defining the Current Dilemma: Finding the best coverage for members, with the most financial benefit to them, is something that health systems strive to do.
The problems that health systems face when trying to achieve this goal include a landscape that is constantly changing, qualify rules that are unclear and hard to find, and a coverage system that is heavily reliant on experience and spreadsheets. Applications take days of work for the enrollment team, and there is no promise that the member will gain coverage, or that he or she will ever come back to the clinic. This is why health systems have turned to sliding-fee programs so faithfully.
Public coverage qualifications change all the time, and new programs are getting added on a consistent basis. When it comes to public coverage, the one thing that never changes is that programs are ever-changing. The key is having a user-friendly system that qualifies, enrolls, and verifies your health system's coverage journey - we call this the Enrollment Cycle.
How does PointCare help? PointCare makes the Enrollment Cycle simple, user-friendly, and up-to-date. Coverage Management means identifying coverage programs, tracking applicant statuses, and preventing future lapses in your members' coverage. With the right data and the right management platform, your self-pay patients can become covered members and stay that way!
Want to learn more about PointCare's Best Practices? Check out our website, www.pointcare.com!
The Results
Reducing your self-pay population and implementing coverage management best practices are possible because of the data and program changes that PointCare works tirelessly to bring you. But what is the result?
Covered members and healthier communities! Check out a summary of this past quarter's eligibility changes.
Period: July 1, 2019 - September 30, 2019
1,545 program changes were completed on our platform
54% of the programs in the United States had some type of change
36% of changes resulted from modifications in web page URLs
410 applications were updated
909 programs changed their contact information
68 programs had changes made to income, age, or asset limits that directly impact eligibility for programs
Note: Our Customer Success Advisors have implemented PointCare in over 600 health system sites nationwide who have decided to simplify their enrollment cycle. We are now providing free enrollment cycle assessments for those who qualify. Learn more at www.pointcare.com.