What is an STP?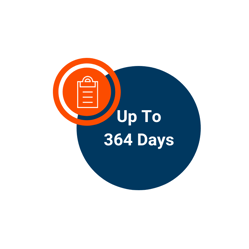 Short-Term Plans were designed for healthy individuals, and families, to provide an affordable safety net while going through a major life change. Some of those changes include: loss of job, recent college graduate, a divorce, or retired and not quite eligible for Medicare. Should one of your health systems members be going through a "qualifying event" such as one of those listed above, STPs might be the right option for them!
Please Note: While STPs are cost-effective, there are three things to keep in mind:
1) These plans are not the same as ACA plans, so they may lack consumer protections.
2) Individuals with pre-existing conditions are generally excluded from being eligible.
3) STPs lack the minimum essential coverage that ACA plans provide.
Source: https://www.healthinsurance.org/glossary/short-term-health-insurance/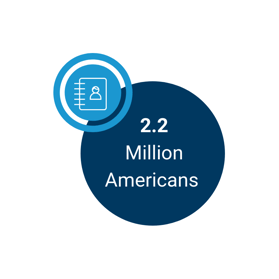 How does that affect your FQHC or CHC?
We know that your #1 goal as a health system is to provide the best and highest quality of care of your members. In the past, STPs were not allowed to last more than 3-months (90 days). As of October 2018, the length has been extended back to its original term length, before April 2017. These STPs now can last up to 364 days. We know that 2.2 million Americans fall into the Coverage Gap, and many are going through the hardest transitions of their lives, that can last over 90 days.
With the new term length of STPs, your Members can get the affordable care they need for themselves, and their families.
These programs are ready and available, and with PointCare you have everything you need to get your Members signed up for the plans they, and their families, need!
What states are STPs offered in?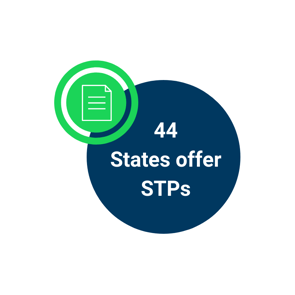 Like most programs, STPs vary by state. But not to worry!
Here is what you need to know:
17 States: Federal Rule, 364 days, renew x3
8 States: State Rule, about a full year
14 States: State Rule, about six month
5 States: State Rule, about 3 months
7 States: Short-Term Plans not available
States Short-Term Plans Broken Down:
Alabama

Alaska

Arizona*

Arkansas

Colorado*

Connecticut*

Delaware

Washington D.C.

Florida

Georgia

Hawaii**

Idaho

I

llinois

Indiana*

Iowa

Kansas

Kentucky

Louisiana

Maine

Maryland*

Michigan*

Minnesota*

Mississippi

Missouri*

Montana

Nebraska

Nevada*

New Hampshire*

New Mexico

North

Carolina

North Dakota*

Ohio

Oklahoma

Oregon*

Pennsylvania

South Carolina

South Dakota*

Tennessee

Texas

Utah

Vermont*

Virginia*

Washington*

West Virginia

Wisconsin

Wyoming
*STPs limited to 6 months or less. Click Here for a detailed explanation on short-term limits for certain states.
**STP market is extremely small due to HB1520.
Further References:
Want to stay up to date on every publicly funded program your members qualify for?
Note - Our Customer Success Advisors have implemented PointCare in over 600 FQHCs nationwide. We are now providing free enrollment cycle assessments for those who qualify. Learn more at www.pointcare.com.